Director of User Research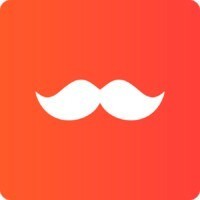 Rappi
Woodbridge, VA, USA
Posted on Wednesday, September 13, 2023
¡Oye, es hora de que te unas a nosotros para mostrarle al mundo que somos la empresa que está cambiando paradigmas, donde revolucionamos las horas, los minutos y los segundos!
¿Quieres saber por qué Rappi?
⭐️ VEMOS OPORTUNIDADES donde otros ven problemas;
⭐️ VEMOS CERCANIA donde otros ven distancia;
⭐️ VEMOS ADRENALINA donde otros ven presión.
Únete a un equipo donde todos somos capaces de TODO, donde todos tenemos las mismas oportunidades, sin importar género, raza, orientación sexual, religión, nacionalidad, edad, discapacidad, formación o experiencia.
¿Te ha gustado lo que has leído hasta ahora? Descubre cómo entregarás magia junto con nosotros a través de tu misión Rappi 🧡
Revisa cómo impactarás nuestro ecosistema:
As the Director and Head of User Research, you will be hiring and growing exceptional talent to build the most respected user research organization in Latin America. Your team's efforts will enable Rappi to design products that provide convenience and delight for millions of consumers while improving the livelihood for hundreds of thousands of couriers and businesses. You and your team will conduct field research, create user scenarios to test products against, promote a culture of user and research-driven development, and collaborate with other functions to find the most effective way to improve products.
This is a leadership role that requires a combination of creative and strategic thinking, strong leadership skills, and a deep knowledge of user research best practices.
Como parte de Rappi, serás responsable de:
Head and uplevel the user research organization at Rappi.

Hire outstanding talent, coach best practices, and build the most respected user research organization in Latin America.

Set aspirational goals and inspire teams to achieve Rappi's objectives.

Uncover and communicate customer insights that inform product strategy and fuel innovation.

Lead the user research team to directly execute research for complex projects.

Scale up user research throughout the company by setting up the research operations process and training to empower product managers, designers, and engineering leads to conduct user research on a regular basis.
Bien y ahora, ¿Cuáles son los requisitos para que yo sea parte de este universo de neón?
5+ years of experience conducting user research and leading high performance research teams.

Experience with a variety of qualitative & quantitative user research methods such as journey mapping, diary studies, benchmarking, usability testing, surveys, heuristic evaluation, and co-creation workshops. Knowledge of when and how to apply which method for which research goals for maximum impact.

Widely respected for the ability to hire and grow top notch researchers.

Ability to balance people management with hands-on execution.

Fluent in English and either Spanish or Portuguese.

This is a hybrid position in the Americas with preference given to candidates who can regularly work from Rappi's main offices in Buenos Aires, São Paulo, Bogotá, or Mexico City.
Tipo Empleador:
Regular
Empleador:
Rappi Technology Mexico
Para más información consulta nuestra pagina web https://about.rappi.com/es y revisa nuestras reseñas en Glassdoor https://acortar.link/Eqm07Q
¡Te esperamos con mucha ansiedad y brillo en los ojos para entregar magia juntos! #Rappi 🧡