Director and Head of User Research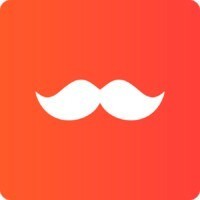 Rappi
Multiple locations
Posted on Friday, September 22, 2023
Hey, it's time for you to join us showing the world we are the company that is changing paradigms, where we revolutionize the hours, minutes and seconds!
Do you want to know why Rappi?
⭐️ WE SEE OPPORTUNITIES where others see problems
⭐️ WE SEE CLOSE where others see distance
⭐️ WE SEE ADRENALINE where others see pressure.
Join a team where we are all capable of EVERYTHING, where we all have the same opportunities, regardless of gender, race, sexual orientation, religion, nationality, age, disability, training or experience.
Did you like what you have read so far? Find out how you will deliver magic together with us through your Rappi mission 🧡
Check out how it will impact our ecosystem:
As Director and Head of User Research, you are responsible for helping to drive everything from product design to business strategy with rich and rigorous research. Reporting directly to the Chief Product Officer, you partner with senior executives across the company to make sure every decision is informed by profound insights about Rappi's customers, partners, and couriers.
You will hire and grow exceptional talent to build the most rigorous and impactful research organization in Latin America. You are a multi-method research leader with particular expertise in all flavors of qualitative research. From open-ended generative research to rigorous design research, you know how to drive impact by matching the right methods to the right problems.
You work hand-in-hand with other product executives and designers on a daily basis. You build strong relationships and at the same time promote a culture of user and research-driven development. With a bias to action, you and your team work on both short-term and long-term projects, in each case ensuring that research insights are communicated effectively every time.
As part of Rappi, you will be responsible for:
Lead the user research organization at Rappi, developing increased capacity and inspiring the entire company with research.

Drive the highest standards for rigorous methodology and research communication.

Uncover and communicate customer insights that inform product strategy, design, and innovation.

Build close collaborations with senior leadership across the organization, especially product and design.

Hire outstanding talent, effectively manage and grow the individuals on your team, and build the best user research team in Latin America.

Jump in directly to execute research for complex and high-priority projects.

Scale up efficient and high quality research throughout the company by setting up research operations and training product managers, designers, and engineering leads to conduct user research when needed.
Good and now, what are the requirements for me to be part of this neon universe?
8+ years of experience leading high performance research teams

Experience with research on complex, multi-sided, consumer-facing products

Deep expertise in qualitative research methods, as well as fluency across the full range of qualitative and quantitative methods.

Demonstrated knowledge of when and how to apply methods for maximum impact, and the ability to bring rigor to every research project

Exceptional research communication skills, ability to adapt research communication to many channels and audiences

Deep experience collaborating with senior executives, building strong relationships at the leadership level

Fluent in English and either Spanish or Portuguese.

This is a hybrid position in the Americas with preference given to candidates who can regularly work from Rappi's main offices in São Paulo, Mexico City, Buenos Aires, or Bogotá.
Worker type:
Regular
Company:
Rappi Technology Mexico
For more information check our website https://about.rappi.com/es and check our reviews on Glassdoor https://acortar.link/Eqm07Q
We are waiting for you with great anxiety and sparkle in our eyes to deliver magic together! #Rappi 🧡