Cybersecurity Specialist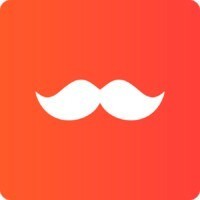 Rappi
Operations
Mexico City, Mexico
Posted on Friday, September 22, 2023
It is time for you to join us to show the world that we are the company that is coming to change paradigms, where we revolutionize hours, minutes and seconds.

Because in Rappi
WE SEE OPPORTUNITIES where others see problems.
WE SEE CLOSENESS where others see distance.
WE SEE ADRENALINE where others see pressure.

Join a team where we are all capable of EVERYTHING, where we all have the same opportunities regardless of gender, race, sexual orientation, religion, nationality, age, disability, training or experience.

We are waiting for you!
Job Mission
Gestionar el proceso de thirdy party secuity (seguridad de la información en terceros) , identificando proactivamente las posibles brechas de seguridad de los proveedores actuales o nuevos con respecto de los requerimientos de Rappicard.

Roles and responsibilities
Actividades y responsabilidades:
Revisión periódica de los proveedores en términos de seguridad de la información

Solicitud y seguimiento a requerimientos por parte de Rappicard hacia los proveedores

Contexto e identificación de necesidades de seguridad con las diferentes áreas

Gestión de requerimientos antes durante y después de la contratación de proveedores

Revisión de los contratos celebrados con rappicard (cláusulas de seguridad, privacidad, )

Realización de cédulas de aceptación de riesgo

Inventariar usuarios del proveedor que prestan servicios a RappiCard
Requisitos
Experiencia en gestión de procesos de cumplimiento y evaluación de seguridad para proveedores y tecnologías

Conocimiento en Frameworks de Seguridad de la información y privacidad (PCI DSS, ISO 27001, GDPR)

Conocimiento en Cloud Security controls CCM del CSA

Conocimiento en Data Security and privacy controls

Conocimiento en metodologías de gestión de responsabilidad compartida con proveedores
Conocimiento de Software:
Jira

Google Workspaces

Excel

Plataformas GRC

Modelos de infraestructura cloud SaaS, IaaS

Additional Information
Idiomas:
Competencias:
Adaptación a un constante crecimiento y cambio.
Comunicación efectiva
Enfoque en soluciones

Worker type:
Regular

Work Model: