Backend Developer Java/Kotlin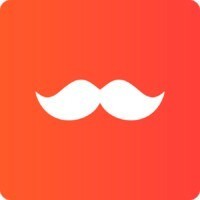 Rappi
Software Engineering
Multiple locations
Posted on Thursday, October 5, 2023
Hey, it's time for you to join us showing the world we are the company that is changing paradigms, where we revolutionize the hours, minutes and seconds!
Do you want to know why Rappi?
⭐️ WE SEE OPPORTUNITIES where others see problems
⭐️ WE SEE CLOSE where others see distance
⭐️ WE SEE ADRENALINE where others see pressure.
Join a team where we are all capable of EVERYTHING, where we all have the same opportunities, regardless of gender, race, sexual orientation, religion, nationality, age, disability, training or experience.
Did you like what you have read so far? Find out how you will deliver magic together with us through your Rappi mission 🧡
Check out how it will impact our ecosystem:
Enhance and maintain our unique platform. You will be responsible for helping us build new features and maintain existing ones. Work closely with our product team to build the best possible solution.
As part of Rappi, you will be responsible for:
Backend developer Senior - Fraud Prevention Team
Develop and deliver new product features

Improve engineering processes and tools to increase team effectiveness

Work across both technical and business focused teams to deliver value to our users

Review pull request of other team members

Deploy Beta versions for testing and work closely with QAs

Deploy final versions to production
Good and now, what are the requirements for me to be part of this neon universe?
Bachelor's degree or above in Computer Science or similars

5+ years of application development experience on Backend technologies

Proficiency with Java/ Kotlin

Ability to communicate complicated technical problems to both technical and business audiences

Advanced experience in SQL DBs (MySQL, PostgreSQL, etc.)

Knowledge of NoSQL (MongoDB, DynamoDB, DocumentDB, etc.)

Experience working with Asynchronous processes.

Experience in Kafka

Advanced experience in caches (Redis, MemCached)

Advanced experience in Microservice architectures and/or distributed systems

Knowledge of Containers (Docker, Compose, Kubernetes).

Knowledge of CI/CD pipelines (Jenkins, GoCD, Concourse.).

Experience with Monitoring platforms (newRelic, signalFx, DataDog)

Technical English (Advanced, 80%)
Desired Requirements
Knowledge of reactive paradigm is a plus.
Worker type:
Regular
Company:
Rappi Technology Colombia
For more information check our website https://about.rappi.com/es and check our reviews on Glassdoor https://acortar.link/Eqm07Q
We are waiting for you with great anxiety and sparkle in our eyes to deliver magic together! #Rappi 🧡