Delivery Director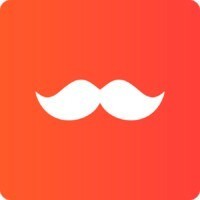 Rappi
Administration
Multiple locations
Posted on Saturday, October 28, 2023
Hey, it's time for you to join us showing the world we are the company that is changing paradigms, where we revolutionize the hours, minutes and seconds!
Do you want to know why Rappi?
⭐️ WE SEE OPPORTUNITIES where others see problems
⭐️ WE SEE CLOSE where others see distance
⭐️ WE SEE ADRENALINE where others see pressure.
Join a team where we are all capable of EVERYTHING, where we all have the same opportunities, regardless of gender, race, sexual orientation, religion, nationality, age, disability, training or experience.
Did you like what you have read so far? Find out how you will deliver magic together with us through your Rappi mission 🧡
Check out how it will impact our ecosystem:
As a Delivery Director, the primary objective will be to ensure successful and timely delivery of the initiatives to our stakeholders. You and your team will be responsible for leading and overseeing the execution of multiple initiatives across multiple areas, ensuring quality, meeting deadlines, and ensuring client satisfaction. Additionally, you will drive operational efficiency and continuous improvement in service delivery cross engineering and product.
As part of Rappi, you will be responsible for:
Lead and manage the delivery of projects from initiation to completion, ensuring established objectives are met.

Supervise and coordinate the delivery teams by assigning resources and ensuring proper workload balance.

Establish and maintain a structured approach to delivery management, utilizing recognized frameworks and methodologies.

Collaborate closely with stakeholders to understand their needs, expectations, and requirements, and ensure clear and effective communication throughout the delivery cycle.

Identify and mitigate project risks and issues, implementing mitigation strategies and taking corrective actions when necessary.

Continuously evaluate and improve delivery processes, identifying opportunities to increase efficiency, optimize resources, and enhance service quality.

Generate progress reports on project tracking, presenting key metrics and highlighting relevant achievements, challenges, and recommendations.
Good and now, what are the requirements for me to be part of this neon universe?
Proven experience in successfully managing project and service delivery in a technology environment.

In-depth knowledge of project management methodologies such as Agile or Scrum, as well as best practices in service delivery.

Strong leadership skills and the ability to lead and motivate multidisciplinary teams towards project objectives.

Excellent communication skills, both verbal and written, with the ability to effectively interact with stakeholders and team members.

Customer-oriented mindset and the ability to build strong stakeholders relationships by understanding and proactively responding to their needs.

Ability to make quick, data-driven decisions, prioritize tasks, and effectively manage available resources.

Strong problem-solving skills and the ability to effectively resolve conflicts.
Worker type:
Regular
Company:
Rappi Technology Colombia
For more information check our website https://about.rappi.com/es and check our reviews on Glassdoor https://acortar.link/Eqm07Q
We are waiting for you with great anxiety and sparkle in our eyes to deliver magic together! #Rappi 🧡