Defensor RTs Regional-8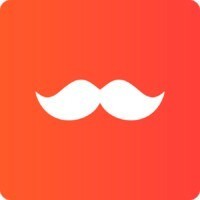 Rappi
Pereira, Risaralda, Colombia
Posted on Saturday, November 4, 2023
Hey, it's time for you to join us showing the world we are the company that is changing paradigms, where we revolutionize the hours, minutes and seconds!
Do you want to know why Rappi?
⭐️ WE SEE OPPORTUNITIES where others see problems
⭐️ WE SEE CLOSE where others see distance
⭐️ WE SEE ADRENALINE where others see pressure.
Join a team where we are all capable of EVERYTHING, where we all have the same opportunities, regardless of gender, race, sexual orientation, religion, nationality, age, disability, training or experience.
Did you like what you have read so far? Find out how you will deliver magic together with us through your Rappi mission 🧡
Check out how it will impact our ecosystem:
Defender y promover los derechos de los repartidores y sus intereses ante las diferentes áreas de la compañía siendo quien identifica, analiza y propone a Rappi opciones de mejora en la experiencia del Rappitendero.
As part of Rappi, you will be responsible for:
Funciones
Atender el punto presencial de defensoría de rt de 8 am a 12 pm de lunes a sábado
Darle acompañamiento a los rt que asistan al punto presencial de defensoría para la resolución de sus casos
Gestionar sun defendidos para que tengan respuesta en tiempo y forma correcta
Identificar errores y acciones de mejora de los casos que son escalados a la defensoría
Identificar patrones y frecuencias de problemáticas que puedan significar errores en la app.
Good and now, what are the requirements for me to be part of this neon universe?
Graduado de finanzas, economía, administración de empresas o ingenieria industrial
Debe vivir en la ciudad en donde está la defensoría (Pereira).
Persona propositiva con excelentes habilidades para resolver problemas.
Habilidades en comunicación asertiva, persuasión, empatía, tolerancia y manejo de crisis (soft skills)
Dominio de la oratoria y habilidades para la comprensión objetiva de ideas: manejo del tono; presentación de argumentos de forma clara y sintética; capacidad de análisis y agrupación de conclusiones.
Experiencia mínima de 3 años en escenarios de socialización, negociación y/o con resultados para resolver conflictos de forma asertiva y efectiva.
Creatividad y celeridad para resolver incidencias in situ.
Eficacia para supervisar y delegar la función de coordinación y gestión de trámites operativos.
Worker type:
Regular
Company:
Rappi Technology Colombia
For more information check our website https://about.rappi.com/es and check our reviews on Glassdoor https://acortar.link/Eqm07Q
We are waiting for you with great anxiety and sparkle in our eyes to deliver magic together! #Rappi 🧡