Data Engineer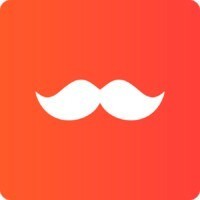 Rappi
Software Engineering, Data Science
Mexico City, Mexico
Posted on Thursday, November 9, 2023
Hey, it's time for you to join us showing the world we are the company that is changing paradigms, where we revolutionize the hours, minutes and seconds!
Do you want to know why Rappi?
⭐️ WE SEE OPPORTUNITIES where others see problems
⭐️ WE SEE CLOSE where others see distance
⭐️ WE SEE ADRENALINE where others see pressure.
Join a team where we are all capable of EVERYTHING, where we all have the same opportunities, regardless of gender, race, sexual orientation, religion, nationality, age, disability, training or experience.
Did you like what you have read so far? Find out how you will deliver magic together with us through your Rappi mission 🧡
Check out how it will impact our ecosystem:
Como Data Engineer, serás parte fundamental de nuestro equipo de datos, encargado de gestionar y optimizar nuestros sistemas de almacenamiento, procesamiento y análisis de datos. Trabajarás en colaboración con nuestros equipos de ingeniería y analítica para garantizar la integridad, calidad y disponibilidad de los datos utilizados en nuestras soluciones y servicios financieros.
As part of Rappi, you will be responsible for:
Participar en el diseño, desarrollo y mantenimiento de las arquitecturas de datos, pipelines de extracción, transformación y carga (ETL) y sistemas de almacenamiento.

Integrar y combinar datos de diversas fuentes para asegurarse de que sean coherentes y estén disponibles para su análisis.

Automatizar procesos de extracción, transformación y carga (ETL) y la orquestación de flujos de trabajo de datos para garantizar la puntualidad y calidad de los datos.

Colaborar con los equipos internos para identificar las necesidades de datos y garantizar la disponibilidad y accesibilidad de la información requerida.

Asegurar la calidad de los datos mediante la implementación de procesos de limpieza, validación y transformación.

Desarrollar y mantener herramientas, scripts y flujos de trabajo automatizados para mejorar la eficiencia y escalabilidad de los procesos de datos.

Colaborar en la identificación y resolución de problemas relacionados con la integridad y el rendimiento de los datos.
Good and now, what are the requirements for me to be part of this neon universe?
Software:
Python (intermedio en tareas relacionadas con la manipulación y transformación de datos)

PySpark (básico para procesamiento de datos)

SQL (capacidad de escribir consultas complejas)

Tecnologías de la nube (AWS, Azure o Google Cloud)

Plataformas de data warehousing en la nube (Snowflake, Amazon Redshift, Google BigQuery, Microsoft Azure Synapse Analytics o similar)

Airflow u otra herramienta de orquestación de datos Git y Docker para la gestión de código, colaboración en equipo y despliegue de aplicaciones y entornos
Conocimientos:
Conocimientos en arquitecturas de datos para comprender y contribuir a la implementación de soluciones de datos eficientes.

Conocimiento de metodologías ágiles y prácticas de desarrollo de software.
Idiomas:
Ingés técnico
Español nativo
Competencias:
Adaptabilidad
Autodisciplina
Capacidad de análisis
Orientación al cliente
Iniciativa/Proactividad
Worker type:
Regular
Company:
Tarjetas del Futuro
For more information check our website https://about.rappi.com/es and check our reviews on Glassdoor https://acortar.link/Eqm07Q
We are waiting for you with great anxiety and sparkle in our eyes to deliver magic together! #Rappi 🧡