Machine Learning Engineer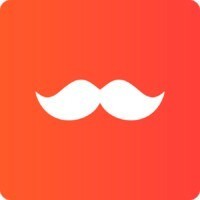 Rappi
Software Engineering
Multiple locations
Posted on Thursday, November 9, 2023
Hey, it's time for you to join us showing the world we are the company that is changing paradigms, where we revolutionize the hours, minutes and seconds!
Do you want to know why Rappi?
⭐️ WE SEE OPPORTUNITIES where others see problems
⭐️ WE SEE CLOSE where others see distance
⭐️ WE SEE ADRENALINE where others see pressure.
Join a team where we are all capable of EVERYTHING, where we all have the same opportunities, regardless of gender, race, sexual orientation, religion, nationality, age, disability, training or experience.
Did you like what you have read so far? Find out how you will deliver magic together with us through your Rappi mission 🧡
Check out how it will impact our ecosystem:
El candidato debe ser capaz de construir sistemas de inteligencia artificial eficientes basados en datos que mejoren nuestras capacidades de automatización predictiva. El candidato debe tener grandes habilidades en estadística y programación, con la capacidad de evaluar, analizar y organizar con confianza grandes cantidades de datos. El candidato también debe poder ejecutar pruebas y optimizar los modelos y algoritmos de machine learning.
As part of Rappi, you will be responsible for:
Desarrollo de Modelos de Machine Learning: Colaborar en la concepción, diseño y desarrollo de modelos de machine learning para resolver problemas técnicos y comerciales específicos.

Implementación Técnica: Traducir algoritmos y modelos de machine learning en soluciones técnicas funcionales y eficientes.

Optimización y Rendimiento: Evaluar y optimizar continuamente los modelos y algoritmos para mejorar la precisión y la eficiencia, ajustándolos a los requisitos técnicos.

Integración en Sistemas Técnicos: Integrar modelos de machine learning en sistemas, aplicaciones y entornos técnicos de la empresa.

Procesamiento de Grandes Volúmenes de Datos: Preparar y manipular grandes conjuntos de datos, garantizando su calidad y eficacia.

Investigación y Desarrollo Técnico: Mantenerse actualizado con las últimas tendencias y avances en machine learning y contribuir al desarrollo técnico y de investigación.

Documentación Técnica: Generar documentación técnica detallada sobre los modelos, algoritmos y procesos implementados.

Mantenimiento y Soporte Técnico: Proporcionar soporte y mantenimiento continuos a los sistemas basados en machine learning.
Good and now, what are the requirements for me to be part of this neon universe?
Título en Ciencias de la Computación, Ingeniería, Matemáticas u otra disciplina técnica.

Experiencia en desarrollo y implementación de modelos de machine learning.

Conocimiento profundo de lenguajes y bibliotecas relevantes, como Python, TensorFlow, PyTorch o scikit-learn.

Habilidades técnicas en procesamiento y manipulación de datos, SQL - Snowflake.

Habilidades de programación y desarrollo técnico: Experiencia con Python y/o Golang - Experiencia con Microservicios (FastAPI, Flask)

Creación de pipelines utilizando Airflow, manejo de operadores (kubernetes, docker, PythonOperator)

Colaboración efectiva en equipos multidisciplinarios.

Actitud de aprendizaje continuo y adaptación a nuevas tecnologías.
Worker type:
Regular
Company:
Rappi Technology Colombia
For more information check our website https://about.rappi.com/es and check our reviews on Glassdoor https://acortar.link/Eqm07Q
We are waiting for you with great anxiety and sparkle in our eyes to deliver magic together! #Rappi 🧡