Analista de aclaraciones de tarjetas de crédito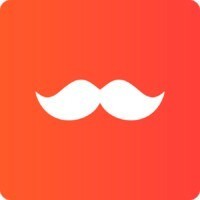 Rappi
Mexico City, Mexico
Posted on Tuesday, November 14, 2023
Hey, it's time for you to join us showing the world we are the company that is changing paradigms, where we revolutionize the hours, minutes and seconds!
Do you want to know why Rappi?
⭐️ WE SEE OPPORTUNITIES where others see problems
⭐️ WE SEE CLOSE where others see distance
⭐️ WE SEE ADRENALINE where others see pressure.
Join a team where we are all capable of EVERYTHING, where we all have the same opportunities, regardless of gender, race, sexual orientation, religion, nationality, age, disability, training or experience.
Did you like what you have read so far? Find out how you will deliver magic together with us through your Rappi mission 🧡
Check out how it will impact our ecosystem:
Analizar aclaraciones de clientes, dictaminación y resolución a través de la revisión detallada de procesos eliminando la causa raíz de la aclaración y el soporte operativo para remediaciones en incidencias generadas por los sistemas de TDC.
As part of Rappi, you will be responsible for:
Resolver aclaraciones de clientes por desparcializaciones, bonificaciones de intereses y comisiones, remediaciones de compras en cuotas, desparcializaciones, revisiones de saldo, etc.
Analizar causas raíz de las aclaraciones para gestión de corrección.
Manejar bases de datos snowflake.
Analizar bases de datos para la bonificación masiva de int y comisiones por incidencias generadas por los sistemas.
Validar el correcto cálculo de intereses
Validar el correcto cobro del pago mínimo.
Good and now, what are the requirements for me to be part of this neon universe?
Experiencia en atención de Aclaraciones minimo 1 año.
Experiencia bancaria mínimo 1 año.
Software:
Conocimientos:
Conocimientos del uso de TDC, conocimiento de conceptos: Pago minimo, Pago Total para no generar intereses, Fecha de Vencimiento, Fecha de corte.
Competencias:
Atención al detalle
Optimización (gestión) del tiempo
Comunicación efectiva
Capacidad numérica
Trabajo en equipo
Worker type:
Regular
Company:
Tarjetas del Futuro
For more information check our website https://about.rappi.com/es and check our reviews on Glassdoor https://acortar.link/Eqm07Q
We are waiting for you with great anxiety and sparkle in our eyes to deliver magic together! #Rappi 🧡