Android backend developer Intermedium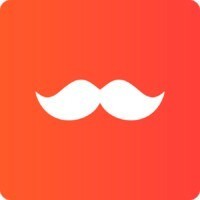 Rappi
Software Engineering
Mexico City, Mexico
Posted on Tuesday, November 14, 2023
Hey, it's time for you to join us showing the world we are the company that is changing paradigms, where we revolutionize the hours, minutes and seconds!
Do you want to know why Rappi?
⭐️ WE SEE OPPORTUNITIES where others see problems
⭐️ WE SEE CLOSE where others see distance
⭐️ WE SEE ADRENALINE where others see pressure.
Join a team where we are all capable of EVERYTHING, where we all have the same opportunities, regardless of gender, race, sexual orientation, religion, nationality, age, disability, training or experience.
Did you like what you have read so far? Find out how you will deliver magic together with us through your Rappi mission 🧡
Check out how it will impact our ecosystem:
Materializing the plans and projects that look promising from a business perspective, driving the company's growth; RappiCard will provide daily challenges in new technologies, tools, and business requirements. This person will be incharge of the development and deployment of new features for Android devices.
As part of Rappi, you will be responsible for:
Develop and deliver new product features
Improve engineering processes and tools to increase team effectiveness
Work across both technical and business focused teams to deliver value to our users
Deploy Beta versions for testing
Work closely with QAs
Deploy final versions to Google Play Store
Work on troubleshooting and improving application performance.
Continuously discover, evaluate and implement new technologies to maximize development efficiency.
Measuring UI/App performance, especially around UI response time and network use
Work with external data sources and APIs
Good and now, what are the requirements for me to be part of this neon universe?
4+ years experience engineering for iOS devices
Android basic components (Activity, Fragment, Intent, Service, BroadcastReceiver, ContentProvider)
Experience with Android SDK
Experience working with remote data via REST and JSON
Experience with third-party libraries and APIs
Basic UI components (mostly from Material Design)Toolbar, ViewPager, RecyclerView, CardView, Floating Action Button, Navigation Drawer, BottomBar, CoordinatorLayout
Build tools Gradle
Most popular libraries: Support library, Google Play Services, Retrofit, rxJava, rxAndroid, Dagger
Android Architecture
Kotlin
Agile mythologies
React
MVVM
Unit Test
Languages:
Native Spanish
Advanced English (Written , read, listened and spoken with a deep knowledge of technical language)
Worker type:
Regular
Company:
Tarjetas del Futuro
For more information check our website https://about.rappi.com/es and check our reviews on Glassdoor https://acortar.link/Eqm07Q
We are waiting for you with great anxiety and sparkle in our eyes to deliver magic together! #Rappi 🧡