Director, Product Management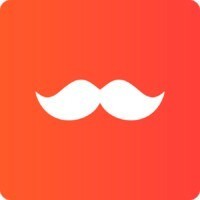 Rappi
Product
Multiple locations
Posted on Saturday, November 18, 2023
Hey, it's time for you to join us showing the world we are the company that is changing paradigms, where we revolutionize the hours, minutes and seconds!
Do you want to know why Rappi?
⭐️ WE SEE OPPORTUNITIES where others see problems
⭐️ WE SEE CLOSE where others see distance
⭐️ WE SEE ADRENALINE where others see pressure.
Join a team where we are all capable of EVERYTHING, where we all have the same opportunities, regardless of gender, race, sexual orientation, religion, nationality, age, disability, training or experience.
Did you like what you have read so far? Find out how you will deliver magic together with us through your Rappi mission 🧡
Check out how it will impact our ecosystem:
We are seeking a dynamic and results-driven Director of Product Management to lead Rappi's evolution in the critical areas of the purchase experience (shopping cart, checkout, and the post-order experience for the user). In this pivotal role, you will spearhead the development and execution of innovative product strategies, ensuring a seamless and delightful user journey. Your responsibilities will extend to utilizing robust analytics to drive data-driven decisions. The ideal candidate will possess a proven track record in product management, showcasing exceptional skills in stakeholder management, strategic planning, and a deep understanding of e-commerce analytics. If you are ready to shape the future of food delivery and bring a user-centric approach to our platform, we invite you to join our dynamic team as the Director of Product Management.
As part of Rappi, you will be responsible for:
Act as the voice of the customer in the definition of innovative digital solutions;

Lead the strategic vision and execution of the shopping cart, checkout, and post-order experience for our food delivery app. Use this to develop and execute a roadmap that aligns with long-term business goals, drive innovation that wows our user and set or be ahead of industry trends.

Drive product innovation through data-driven insights and strong analytical skills, optimizing user satisfaction and loyalty.

Develop and implement pricing strategies aligned with business objectives, ensuring competitiveness in the market.

Oversee the configuration and management of delivery polygons for optimal efficiency and cost-effectiveness.This will require close interaction with the fulfillment teams to ensure courier availability as well as pricing are in lock step.

Collaborate with cross-functional teams to ensure seamless integration of new features and improvements.

Utilize strong stakeholder management skills to foster effective communication and alignment across teams.

Leverage analytics to monitor key performance indicators and identify opportunities for continuous improvement.

Drive the post-order experience to maximize user satisfaction and retention.

Lead and inspire a product management team, fostering a culture of innovation, collaboration, and excellence.
We will consider remote candidates for this role.
Good and now, what are the requirements for me to be part of this neon universe?
Bachelor's Degree in Computer Science or Engineering or a technical area. MBA not required but highly desirable.

Experience leading a category or product team in delivering complex systems

Proven track record of providing new and innovative solutions to enhance product lines;

Demonstrated analytical skills, with the ability to use tools to create insights to improve our product

Strong written and verbal organizational, analytical, and communication skills. Ability to lead and influence via persuasion, patience and energy;

Software development experience as a developer and/or manager;

Participation in all stages of the software development lifecycle, experience with Agile software methodologies
Highly Desirable:
Past experience building cart and checkout experiences for e-commerce websites.

Past experience in pricing strategies and revenue optimization
Worker type:
Regular
Company:
Rappi Technology Colombia
For more information check our website https://about.rappi.com/es and check our reviews on Glassdoor https://acortar.link/Eqm07Q
We are waiting for you with great anxiety and sparkle in our eyes to deliver magic together! #Rappi 🧡