Backend Developer NodeJS/Kotlin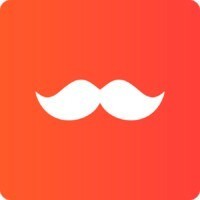 Rappi
Software Engineering
Multiple locations
Posted on Saturday, November 18, 2023
Hey, it's time for you to join us showing the world we are the company that is changing paradigms, where we revolutionize the hours, minutes and seconds!
Do you want to know why Rappi?
⭐️ WE SEE OPPORTUNITIES where others see problems
⭐️ WE SEE CLOSE where others see distance
⭐️ WE SEE ADRENALINE where others see pressure.
Join a team where we are all capable of EVERYTHING, where we all have the same opportunities, regardless of gender, race, sexual orientation, religion, nationality, age, disability, training or experience.
Did you like what you have read so far? Find out how you will deliver magic together with us through your Rappi mission 🧡
Check out how it will impact our ecosystem:
Como backend developer NodeJS/Kotlin trabajarás en estrecha colaboración con el vicepresidente de ingeniería, el líder técnico de tu equipo, el gerente de producto y comerciales para mejorar nuestros productos todos los días.Si cuentas con +3 años de experiencia como desarrollador backend (NodeJS/Kotlin), no dudes en postularte!
As part of Rappi, you will be responsible for:
Experiencia en desarrollo backend con dominio de NodeJS/Kotlin.

Capacidad para comunicar problemas técnicos complicados a audiencias técnicas y comerciales

Experiencia en marcos ágiles de trabajo.

Trabajar en un equipo completamente remoto con el objetivo de aplicar las mejores prácticas, diseñar e implementar software de alta calidad, revisar solicitudes de incorporación de cambios, etc.

Participará en todo el ciclo de vida, desde la idea hasta la implementación, asegurando el correcto funcionamiento en producción
Good and now, what are the requirements for me to be part of this neon universe?
Experiencia de al menos 3 años como desarrollador backend.

Es clave tener experiencia en NodeJS y Kotlin (deseable).

Preferentemente con conocimientos en los frameworks de EXpress JS o Adonis

Experiencia en arquitectura de microservicios y/o sistemas distribuidos

Experiencia en SQL DBs (MySQL, PostgreSQL, etc.)

Experiencia utilizando caches (Redis, MemCached)

Conocimiento de NoSQL (MongoDB, DynamoDB, etc.)

Conocimiento de containers (Docker, Compose, Kubernetes)

Conocimiento de CI/CD pipelines (Jenkins, GoCD, Concourse, etc.)

No requiere nivel de inglés
Worker type:
Regular
Company:
Rappi Technology Colombia
For more information check our website https://about.rappi.com/es and check our reviews on Glassdoor https://acortar.link/Eqm07Q
We are waiting for you with great anxiety and sparkle in our eyes to deliver magic together! #Rappi 🧡