Photo Agent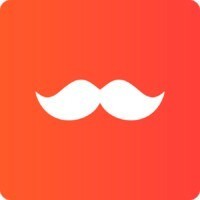 Rappi
Bogotá, Bogota, Colombia
Posted on Saturday, November 18, 2023
Hey, it's time for you to join us showing the world we are the company that is changing paradigms, where we revolutionize the hours, minutes and seconds!
Do you want to know why Rappi?
⭐️ WE SEE OPPORTUNITIES where others see problems
⭐️ WE SEE CLOSE where others see distance
⭐️ WE SEE ADRENALINE where others see pressure.
Join a team where we are all capable of EVERYTHING, where we all have the same opportunities, regardless of gender, race, sexual orientation, religion, nationality, age, disability, training or experience.
Did you like what you have read so far? Find out how you will deliver magic together with us through your Rappi mission 🧡
Check out how it will impact our ecosystem:
Buscamos un Agente Onboarding altamente motivado para unirse a nuestro equipo.
Esta posición se encarga de administrar plataformas operativas para crear nuevos restaurantes en la App de Rappi. Generando material audiovisual y todo lo pertinente que se presenta a los consumidores. Supervisar la calidad de información subida a las plataformas. Aprendizaje continuo de los procesos del área.
As part of Rappi, you will be responsible for:
Administrar plataformas operativas para crear nuevos restaurantes en la App de Rappi.
Creación y edición de material audiovisual que se presenta
Asegurar que la información cargada sea correcta y de calidad.
Aprenderás de los diferentes procesos de OB y QA.
Good and now, what are the requirements for me to be part of this neon universe?
Buscamos un apasionado por el entorno de startups, dinámico, que vaya a nuestro ritmo y que aporte al crecimiento de la compañía.
Excelentes habilidades de organización y gestión del tiempo.
Mentalidad altamente analítica y adaptativa, con iniciativa para la resolución de conflictos y trabajo bajo presión.
Enfoque y atención al detalle.
Excelentes habilidades tecnológicas.
Ortografía sobresaliente.
Plus tener conocimiento básico en la suite de Adobe, especialmente photoshop.

Si te apasiona la edición visual, tienes habilidades organizativas sólidas y te gustaría contribuir al éxito de Rappi, ¡esperamos recibir tu solicitud para unirte a nuestro equipo como Photo Agent!
Worker type:
Contractor
Company:
Rappi Technology Colombia
For more information check our website https://about.rappi.com/es and check our reviews on Glassdoor https://acortar.link/Eqm07Q
We are waiting for you with great anxiety and sparkle in our eyes to deliver magic together! #Rappi 🧡