Group Product Manager, Ads Marketplace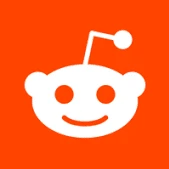 Reddit
Product
Remote
Posted on Thursday, July 6, 2023
Location:
Reddit is continuing to grow our teams with the best talent. This role is completely remote friendly (US and CAN) and will continue to be after the pandemic.
The Team:
The Ads Marketplace team is looking to add a Group Product Manager. In this role, you will be responsible for developing the long term vision and the development of the ads quality and serving systems at Reddit.
The Reddit Ads team is poised to rapidly innovate and grow like no other time in its history. We are building a world class ad serving stack and a thriving ads marketplace that connects users with relevant products and services, and helps advertisers grow. This is a unique opportunity to join a high performing team that will shape how we monetize the Reddit platform and to help connect redditors with brands they love.
You will support and grow our quality & serving product management team to build a world-class ads stack. These are some areas that your team will be responsible for:
Prediction, ad ranking, and retrieval

- build the systems that select the right ad for the right user at the right time. Examples include building state-of-the-art prediction models, ad rankers, and the underlying ML platform to support our ML aspirations.

Auction & quality scores

- designing the auction in a way that it captures the utility for users, advertisers, and Reddit and leads to the long term success for all participants. Identify good ads experiences and build systems that optimize the ads marketplace to deliver ads that feel as good as the Reddit content we love and that drive long-term value for all participants.

Ad loading and inventory optimization

- the strategy and systems for deciding when and where to show ads on Reddit in a way that maximizes value and minimize ads impact on users.

Ad serving

- scale our ad serving stack to deliver ads reliably and with super low industry-leading latency. Process millions of request with efficiency and scale that enables our growing business.

Ad events

- capture data about all interaction user ad exposure and interactions make them available as a platform to all team to use.
As a leader and an early member of a critical Ads team with multiple-broad product areas, you will have significant ownership and responsibility in shaping Reddit's overall monetization strategy.
Responsibilities
Develop and champion the long term product vision and strategy for Ads Quality & Serving at Reddit.

Manage and develop a team of world-class product managers.

Set goals and success metrics for the area.

Own the roadmap and drive execution in the above product areas.
Work with diverse cross-functional teams (product, engineering, data science, design, UX research, product marketing, sales, and more) and external partners and advertisers to:

Gather product requirements

Design, implement, launch, and grow products that delight users, make advertisers successful, and grow Reddit's ads business.
Required Qualifications:
8+ years of product management or equivalent experience in a technology company

Experience working on relevant ads problems, such as ads quality, ranking, prediction, ad auctions, large scale systems, etc.

A track record of developing and championing product strategy and vision.

A compelling influencer with strong communication and interpersonal skills.

Exceptional analytical and problem-solving skills.

Strong organizational and execution skills.

A track record of having quantifiable business impact.
Preferred Qualifications:
Technical degree (computer science, engineering, mathematics, statistics, economics or related field).

First hand experience with Machine Learning products.

Proven experience working on large initiatives, across teams, and on highly cross-functional products

2+ years of people management experience

Background in software engineering or data science
Benefits:
Comprehensive Health benefits
401k Matching
Workspace benefits for your home office
Personal & Professional development funds
Family Planning Support
Flexible Vacation (please use them!) & Reddit Global Days Off
4+ months paid Parental Leave
Paid Volunteer time off
#LI-AS5 #LI-Remote
Pay Transparency:
This job posting may span more than one career level.
In addition to base salary, this job is eligible to receive equity in the form of restricted stock units, and depending on the position offered, it may also be eligible to receive a commission. Additionally, Reddit offers a wide range of benefits to U.S.-based employees, including medical, dental, and vision insurance, 401(k) program with employer match, generous time off for vacation, and parental leave. To learn more, please visit https://www.redditinc.com/careers/.
To provide greater transparency to candidates, we share base pay ranges for all US-based job postings regardless of state. We set standard base pay ranges for all roles based on function, level, and country location, benchmarked against similar stage growth companies. Final offer amounts are determined by multiple factors including, skills, depth of work experience and relevant licenses/credentials, and may vary from the amounts listed below.
The base pay range for this position is: