Engineering Manager, Transport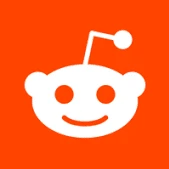 Reddit
Software Engineering, Other Engineering
Seattle, WA, USA
Posted on Thursday, August 24, 2023
The Infrastructure org has the mission of building, connecting, and delivering the network for Reddit's production infrastructure. This includes the North/South (Ingress) stack as well as the East/West (service to service) for essential platform services behind all of Reddit.
The Ingress & Network team mission is to create a network infrastructure that is easy and obvious to build and run Reddit services while creating the best possible experience for Reddit users.
We are looking to hire an experienced Engineering Manager, to build and grow a team supporting Reddit's critical Network Infrastructure. This is a high impact role where you will drive related technical strategy, operations, architecture, and execution for one of the largest sites in the world.
Some Of Our Present And Future Challenges Include
Replacing thrift with gRPC across our stack
Defending against increasingly sophisticated Denial of Service attacks & scraping bots
Deploy Reddit in datacenter closer to our international user base
Build a global rate-limiting service to handle API requests
Plan a more efficient, scalable multi-cloud network that is cloud cost-aware
Responsibilities:
Build, hire and lead a high-caliber team of software engineers and systems engineers.
Design, write, and deliver software to improve the availability, scalability, latency, and efficiency of Reddit's products to our users.
Lead, coordinate, and execute a coherent vision for Traffic and Transport infrastructure that supports and enables Reddit's growth.
Be responsible for delivering Reddit's next generation of network interconnects both for traffic ingress to reddit.com as well as all internal service level interconnects.
Coach and mentor engineers on the team to further their professional development.
Set and support a culture of metrics driven quality, with efficient processes and strong transparency.
Qualifications:
3+ years experience of managing a team of software engineers.
5+ years of experience developing internet-scale software, preferably in cloud networking infrastructure roles.
Track record of managing a team including hiring, onboarding, and professional development.
Experience and capability with cloud infrastructure systems, including CDNs, load balancers, service meshes, DNS, and HTTP.
Strong organizational skills, the ability to prioritize tasks and keep projects on schedule.
BS degree in Computer Science, similar technical field of study or equivalent practical experience.
Benefits:
Comprehensive Health benefits
401k Matching
Workspace benefits for your home office
Personal & Professional development funds
Family Planning Support
Flexible Vacation (please use them!) & Reddit Global Days Off
4+ months paid Parental Leave
Paid Volunteer time off
#LI-remote, #LI-JS5
Pay Transparency:
This job posting may span more than one career level.
In addition to base salary, this job is eligible to receive equity in the form of restricted stock units, and depending on the position offered, it may also be eligible to receive a commission. Additionally, Reddit offers a wide range of benefits to U.S.-based employees, including medical, dental, and vision insurance, 401(k) program with employer match, generous time off for vacation, and parental leave. To learn more, please visit https://www.redditinc.com/careers/.
To provide greater transparency to candidates, we share base pay ranges for all US-based job postings regardless of state. We set standard base pay ranges for all roles based on function, level, and country location, benchmarked against similar stage growth companies. Final offer amounts are determined by multiple factors including, skills, depth of work experience and relevant licenses/credentials, and may vary from the amounts listed below.
The base pay range for this position is: