Engineering Manager, Developer Platform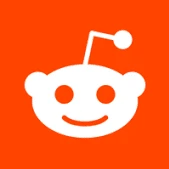 Reddit
Software Engineering
Toronto, ON, Canada
Posted on Thursday, October 19, 2023
Our mission is to bring community and belonging to everyone in the world. Reddit is a community of communities where people can dive into anything through experiences built around their interests, hobbies, and passions. With more than 50 million people visiting 100,000+ communities daily, it is home to the most open and authentic conversations on the internet. From pets to parenting, skincare to stocks, there's a community for everybody on Reddit. For more information, visit redditinc.com.
Reddit is a platform that both celebrates and benefits from our user's creativity, and we're working on a new canvas for them to paint with. Tens of thousands of developers are already building against our API, but we can do so much more.s
The Developer Platform team's goal is to allow communities to find and install plugins that completely customize & transform members' experiences and interactions. Everything's on the table, including comment sorting, custom post types, and more. Many communities may become immersive, game-like experiences.
There's many low-hanging fruit: r/photoshopbattles should have an image gallery, so you don't have to click your way down the comments. r/nba should have live-updating scores. Meme generators should be everywhere. r/wallstreetbets should have stock tickers. Comments should rank people you interact with higher. Subreddits should be easy to theme.
But there's also opportunities for exploration and weirdness. What does reddit-style fantasy football look like? Did you lose The Game?
This vision takes everyone on Reddit working together. The Developer Platform team will be building core platform capabilities that will allow us to reach for this vision.
What We're Working On
Server-driven UI: Letting users compose dynamic views out of our Design System components
Customizing layout engines for ease-of-use (e.g. making SwiftUI or Compose available cross-platform)
Performance: with users writing apps, how do we contain the potential for havoc
Evolving Reddit's public API and capabilities towards a cleaner, elegant Developer Experience.
Building the technical foundation for future features and experiences.
Building a platform that is highly available, low on latency, and at internet scale.
What We Can Expect From You
7+ years of industry experience in mobile app development, ideally with knowledge and experience both feature and platform side, with scale.
2+ years of experience managing engineering teams
You're highly technical, enough to solve almost any problem your team has yourself, but you prefer to guide your team into solving them.
Passion for developing scalable, well-designed software that people love.
Entrepreneurial spirit. On our team, we empower individuals to drive decisions. You must be self-directed, innovative, and biased towards action in fast-paced environments. You live to build new things and thrive in ambiguity and even failure.
Responsibilities:
Build and manage a team of 7-10 engineers, hiring top-notch individual contributors and giving them room to shine.
Excellent communication skills. You must be able to collaborate effectively with teams in a fully-remote environment, and discuss complex topics with technical and non-technical Be a strong mentor and cross-functional advocate for your team.
Understand team, product, engineering, and company dynamics enough to keep your team focused and effective under a wide variety of conditions.
Teach your team to make steady progress solving difficult problems.
Contribute meaningfully to team strategy. We give everyone a seat at the table and encourage active participation in planning for the future. Don't just come along for the ride.
Bonus Points:
Past deep technical contributions
Experience in influencing the larger organizations on technical direction/best practices.
Benefits:
Comprehensive Health benefits
Retirement Savings plan with matching contributions
Workspace benefits for your home office
Personal & Professional development funds
Family Planning Support
Flexible Vacation & Reddit Global Days Off
#LI-JD3
Pay Transparency:
This job posting may span more than one career level.
In addition to base salary, this job is eligible to receive equity in the form of restricted stock units, and depending on the position offered, it may also be eligible to receive a commission. Additionally, Reddit offers a wide range of benefits to U.S.-based employees, including medical, dental, and vision insurance, 401(k) program with employer match, generous time off for vacation, and parental leave. To learn more, please visit https://www.redditinc.com/careers/.
To provide greater transparency to candidates, we share base pay ranges for all US-based job postings regardless of state. We set standard base pay ranges for all roles based on function, level, and country location, benchmarked against similar stage growth companies. Final offer amounts are determined by multiple factors including, skills, depth of work experience and relevant licenses/credentials, and may vary from the amounts listed below.
The base pay range for this position is: