Senior Engineering Manager- Reddit Chat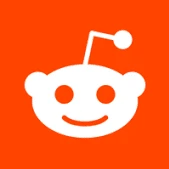 Reddit
Software Engineering, Other Engineering
London, UK
Posted on Saturday, October 28, 2023
Reddit is "the front page of the internet" — a vast network of communities that come to share and discuss the very best the Internet has to offer each day. With over 450 million monthly users, Reddit is home to the largest and most passionate communities for almost every interest under the sun—from news and politics to beauty, sports, gaming and more.
The Chat team is part of the X division at Reddit and is among the most innovative and forward-looking teams at the company. Communities on Reddit have a need to provide synchronous conversations with immediate feedback, but that need is not clearly met on today's platform. Our goal is to build a solution that becomes a core part of Reddit's present and future.
Building this future requires a careful balance of engineering, product, design, and business. It's a matter of building the right user experience and orchestrating a team to success. That's where you come in. We're looking for a Senior Engineering Manager who can work at the intersection of these problems and lead the team to build our vision.
What you'll do
Build and manage a team of 15+ engineers (mobile, web, backend, QA), hiring top-notch individual contributors and/or managers and giving them room to shine.
We need to find great engineers, keep them motivated, and help them reach their full potential.
Work cross-functionally with product, design, data, and other engineering teams to plan product and business strategy, and to build novel products and features that 450 million monthly uniques will love.
Participate in the full development cycle: design, development, QA, experimentation, analysis, and launch. You'll be reviewing code, writing design docs, giving feedback on product specs and mocks, and generally helping out wherever is needed.
What we're looking for
3+ years with technical leadership over high performing engineering teams, including experience managing other Engineering Managers or teams of 15+ engineers
4+ years of experience as a Software Engineer developing consumer / social applications at scale, preferably in backend engineering
You're highly technical, enough to solve almost any problem your team has yourself, but you prefer to guide your team into solving them.
Strong focus on user experience, usability, scalability, and quality. You are an undying advocate for the user, and you have a deep intuition for how people think and how they interact with software at scale.
Entrepreneurial spirit. On our team, everyone needs to act like a startup CEO. You must be self-directed, innovative, and biased towards action in fast-paced environments. You live to build new things and thrive in ambiguity and even failure.
Excellent communication skills. You must be able to collaborate effectively with teams in a fully remote environment, and discuss complex topics with technical and non-technical audiences.