Director of Operations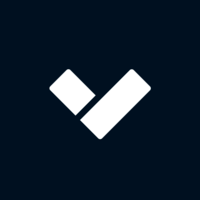 Verkada
Operations
San Mateo, CA, USA
Posted on Wednesday, March 30, 2022
Who We Are
Verkada is the largest cloud-based B2B physical security platform company in the world. Only Verkada offers seven product lines — video security cameras, access control, environmental sensors, alarms, visitor management, mailroom management and intercoms — integrated with a single cloud-based software platform.
Designed with simplicity and scalability in mind, Verkada gives organizations the real-time insight to know what could impact the safety and comfort of people throughout their physical environment, while empowering them to take immediate action to minimize security risks, workplace frustrations and costly inefficiencies.
Founded in 2016 with more than $360M in funding raised to date, Verkada has expanded rapidly with 14 offices across three continents, 1,500+ full-time employees and 15,700+ customers across 70+ countries, including 43 companies in the Fortune 500.
To support our continued growth and scale, we are seeking an innovative, thoughtful and accomplished leader to build and maintain a dynamic team that manages Verkada's Operations and Fulfillment. Reporting to our Director of Sourcing and Supply Chain, our ideal candidate has experience building high performing teams, establishing long term vision and delivering complex projects to continue to support Verkada's growth.
Responsibilities
Recruit, lead and develop Verkada's Fulfillment and Operations teams. (Currently >10 team members)
Constantly evaluate Verkada's Fulfillment process to increase efficiencies, lower cost and improve customer service.
Implement the latest technologies and processes to build Verkada's global fulfillment network.
Set vision and strategy for Global operations including: warehousing, distribution, compliance, etc.
Develop an international network of partners to support Verkada's growth in Europe, Asia and beyond.
Requirements
8+ years of diverse experience in Supply Chain, Operations, Sourcing and Fulfillment.
3+ years of experience building and leading teams in high growth, global organizations
Proven track record in implementing global solutions that support internal and external customers"
Visible leadership skills and executive presence. The ideal candidate demonstrates the ability to provide thoughtful leadership, think strategically, and effectively communicate their vision across the organization.
Perks & Benefits
Generous company paid medical, dental & vision insurance coverage
Unlimited paid time off & 11 companywide paid holidays
Wellness allowance
Commuter benefits
Healthy lunches and dinners provided daily
Generous paid parental leave policy & fertility benefits