People Partner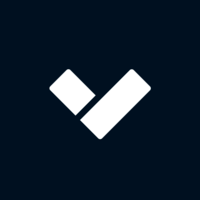 Verkada
People & HR, Sales & Business Development
San Mateo, CA, USA
Posted on Thursday, October 13, 2022
Who We Are
Verkada is the largest cloud-based B2B physical security platform company in the world. Only Verkada offers seven product lines — video security cameras, access control, environmental sensors, alarms, visitor management, mailroom management and intercoms — integrated with a single cloud-based software platform.
Designed with simplicity and scalability in mind, Verkada gives organizations the real-time insight to know what could impact the safety and comfort of people throughout their physical environment, while empowering them to take immediate action to minimize security risks, workplace frustrations and costly inefficiencies.
Founded in 2016 with more than $360M in funding raised to date, Verkada has expanded rapidly with 14 offices across three continents, 1,500+ full-time employees and 15,700+ customers across 70+ countries, including 43 companies in the Fortune 500.
We are looking for an exceptional People Partner (sometimes known externally as HR Business Partners) to join our growing People team. People Partners will support an individual business group and be responsible for helping them scale all things "people" -- everything from employee questions all the way to driving strategic programs on behalf of the executive team. We believe in allowing each team to maintain a lot of control of how best to scale, which gives you huge autonomy. This role requires people passionate about doing dozens of things well every day to maximize our employee experience.
Responsibilities:
Support the VP and employees on a specific team -- be their single point of contact for Verkada's People team
Lead day-to-day operations and employee requests for your team across benefits, operations, etc
Problem solve and implement strategic programs to help your team scale -- such as finding a PEO in new countries, optimizing onboarding programs, analyzing compensation levels, and building out performance management
Analyze data across a variety of sources to identify trends, patterns, and areas of opportunity
Drive cross-company programs to benefit our entire employee base
Anything else needed to help employees be productive and motivated at work for the entire employee lifecycle at Verkada
Requirements:
BA/BS degree. MBA or Master's degree a plus.
Demonstrated achievement in both academics and professional experiences
Strong problem-solving skills
8+ years experience -- either in a people role or in roles demonstrating operational excellence and a passion for people
Excellent verbal and written communication skills – Ability to effectively communicate with senior management in an efficient manner
Excellent project and stakeholder management skills