Camera Image & Video Quality Engineer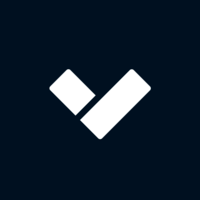 Verkada
Quality Assurance
San Mateo, CA, USA
Posted on Tuesday, August 11, 2020
Who We Are
Verkada is the largest cloud-based B2B physical security platform company in the world. Only Verkada offers seven product lines — video security cameras, access control, environmental sensors, alarms, visitor management, mailroom management and intercoms — integrated with a single cloud-based software platform.
Designed with simplicity and scalability in mind, Verkada gives organizations the real-time insight to know what could impact the safety and comfort of people throughout their physical environment, while empowering them to take immediate action to minimize security risks, workplace frustrations and costly inefficiencies.
Founded in 2016 with more than $360M in funding raised to date, Verkada has expanded rapidly with 14 offices across three continents, 1,500+ full-time employees and 15,700+ customers across 70+ countries, including 43 companies in the Fortune 500.
Job Description
We are looking for a great teammate who is dedicated to understanding, building, and enabling cutting-edge camera features. This role requires an understanding of different camera pipeline components, their impact on image and video quality, and a clear vision of what constitutes a phenomenal camera. You will run image and video quality evaluations through experimental studies both in-lab and in the field and provide direct feedback to the engineering teams. In this role you'll be a critical part of a fast-paced, collaborative team and work in a high energy, time-constrained, multitasking environment to significantly impact our image/video quality.
Responsibilities
Setting up lab and field environments for image/video quality testing
Designing and conducting experimentsIterating through various parameters to optimize image/video quality
Building automated tooling to collect data on image/video quality
Developing a testing methodology to gather input on subjective image/video quality changes
Requirements
Familiarity in C and Python
Experience in, or an understanding of, the methodology used in objective and subjective camera image quality benchmarking and analysis
Excellent sense of photography and videography/cinematography (understanding on a technical & artistic level as to what makes a good photograph "good", and a good video "good")
Deep understanding of digital photography, camera image processing technologies, and aspects of computational photography
Understanding of conventional camera pipelines & operations and why they are necessary: sharpening, denoising, HDR & image fusion concepts, compression & video coding, etc.
Focus on details, with strong debugging & analytical skills
Excellent written and verbal communication skills, ability to work collaboratively with a cross-functional team
Ability to deliver outstanding results under times of intense levels of deadlines and heavy workload
Verkada is an equal opportunity employer. We strive to be a welcoming place for everyone, and we do our best to make sure all people feel supported and connected at work. A big part of that effort is support for members and allies of our internal communities like Women at Verkada, Pride at Verkada, Multicultural at Verkada, and Parents at Verkada.