Associate, IT Engineer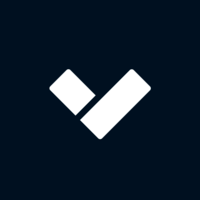 Verkada
IT
San Mateo, CA, USA
Posted on Wednesday, May 17, 2023
Who We Are
Verkada is the largest cloud-based B2B physical security platform company in the world. Only Verkada offers seven product lines — video security cameras, access control, environmental sensors, alarms, visitor management, mailroom management and intercoms — integrated with a single cloud-based software platform.
Designed with simplicity and scalability in mind, Verkada gives organizations the real-time insight to know what could impact the safety and comfort of people throughout their physical environment, while empowering them to take immediate action to minimize security risks, workplace frustrations and costly inefficiencies.
Founded in 2016 with more than $360M in funding raised to date, Verkada has expanded rapidly with 14 offices across three continents, 1,500+ full-time employees and 15,700+ customers across 70+ countries, including 43 companies in the Fortune 500.
About This Role
Envision yourself here: You're a smart, hungry, adaptable, calm-under-pressure IT superhero whose primary goal is to enable all Verkada employees to crush it on a daily basis. Troubleshooting is your middle name. You are willing to dive into any nasty tech situation and leave everyone smiling. You love trying out new software and hardware and staying up-to-date with the latest tech trends in both the enterprise and consumer worlds. You're always ready to help anyone at a moment's notice and you know how to handle constantly shifting priorities.
You're a great team player and have opinions to contribute on a wide variety of topics, but can also get to work without too much oversight if need be. You enjoy variance in daily tasks, don't mind getting in touch with your customers in a multitude of communication channels, and getting to know everyone and their tech needs around the office.
Our ideal candidate has a passion for technology and has pursued this passion on their own in some capacity. We don't require you to have industry experience, but if you're wanting to make a pivot into the Corporate IT world, we'd love to chat with you.
Responsibilities
Troubleshooting for all IT-related topics and in-depth research to find the best technical solutions.
Administering a wide variety of SaaS apps; provision/modify/remove access as needed.
Ordering/procuring equipment, maintaining vendor relationships, and inventory management for all IT hardware and software.
Partner with all business units and collaborate on projects.
Able to communicate effectively and concisely to the entire company.
Supporting global workforce, partnering with overseas IT teams, both employees and consultants.
A desire to learn and expand your horizons; take on new challenges as the business scales and things break.
Willingness to go above and beyond what is listed in this description; as the company grows, so will the role.
Requirements
5-star customer service mindset.
Genuine interest in a blended customer service and technology focused role
Excellent verbal and written communication skills.
Excellent teamwork skills.
Strong knowledge of MacOS, and familiarity with Windows, Linux, iOS, and Android devices.
Ability to lift 30 lbs over short to medium distances, carry light loads up and down stairs, crouching or crawling as the situation demands.